All materials are submitted through https://admission.kmu.edu.tw Required materials are listed below: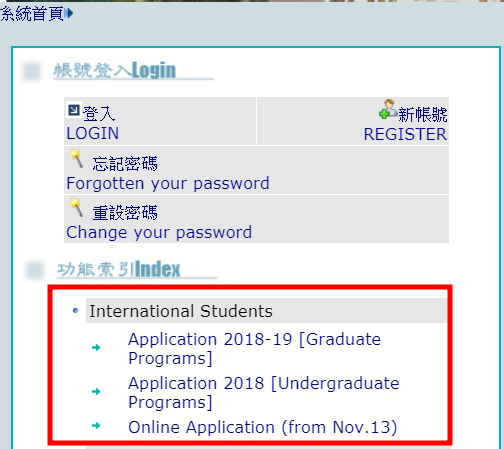 Check here for Scholarship.
【Basic Requirements】
1. Holds a mater's degree from a local or foreign university which is recognized by M.O.E. and verified by Office of R.O.C. representative office.
2. A minimum GPA of B or 3.0 on a 4.0 scale (a notarized Chinese or English translation of transcript is required)
3. Applicants whose native language is not English must provide official proof of English proficiency with scores at or above the following levels: TOEFL ITP 550, CBT 213, IBT79, IELTS 5.5 or TOEIC 600.
【Additional Documents Required】
1. Master's degree certificate (including a notarized copy in Chinese or English)
2. Autobiography
3. Research Proposal
4. Related academic publications or documents
5.Proof of English proficiency aforementioned
【Evaluation for Admission】
All documents submitted to the Office of Academic Affairs will be assessed by the Committee of Ph.D. Program in Environmental and Occupational Medicine for the initial screening. If necessary, an interview will be conducted via telephone or Skype. Accepted applicants will be notified individually after the evaluation is completed.